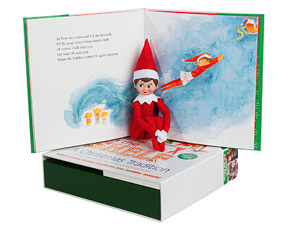 I am so excited for our classroom elf to make an appearance! Only three more school days until we have a new addition to our classroom!
I received good news this week- I am going be awarded a grant to add a
Hot Dots literacy
station to my classroom!
Seven years ago this time of year, John and I were getting ready to take our honeymoon to Disney World. The castle is beautiful at Christmastime! I love all things Disney and all things Christmas! We can't wait to take our girls there for the first time someday!
Not to brag, but I have my December lesson plans done! I am excited to use my Christmas literacy stations during my small group reading lesson.
Visit my TPT store to get your copy
. I have a wonderful aide who laminates for me and some awesome mom volunteers who cut apart the materials. I am so thankful for them!
I am so excited for Thanksgiving! I love this time of year, eating, and spending time with family. We are going from my in-laws' house to my parents' house on Thursday. Lots of good food and good company packed into a busy day! I am so thankful for my silly little girls!
Isabella could hardly walk in my tall black boots!
Olivia decided that sitting in this bin would be a good place to read a book!