I was introduced to
Doterra
essential oils
last fall when a friend made me a roller bottle blend of oils. I noticed a positive change in mood, attitude, and well-being at home.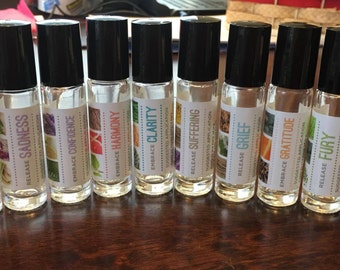 My daughters use an oil blend to calm down from a preschool-age meltdown. We use a confidence blend to calm our fears when we have to do something new or different. In addition to using oils for moods, we use oil blends to help relieve discomfort from headaches and allergies. As a Doterra consultant, it is important for me to stay compliant. Oils can't prevent, cure, or treat diseases, but combined with a healthy lifestyle, they can soothe tense feelings, lift moods, and support healthy body functions.
Our little roller bottles had such a positive effect on my family! I ordered diffusers for our bedrooms to use oils aromatically.
I ordered my diffusers from
Amazon.
Shortly after starting using oils aromatically in the home, I ordered another diffuser for my classroom. I started using a protective oil blend called
OnGuard
in my room during the months of running noses, absences, and the flu going around. Maybe it was a strange coincidence, but I never missed a day of school last year from being sick! Students commented on how good the room smelled- a blend of cinnamon, orange, and clove.
Although the protective oil blend smelled good and promoted immunity, I felt that I wanted to experiment with oils to create an atmosphere of focus, motivation, and calming. Last year's class had the largest number of students with alternate behavior plans due to hyperactivity and inattention that I have ever had.
I started diffusing a mix of wild orange, cedarwood, and a Doterra balance blend. Within a week, I noticed a decrease of talking out of turn, increased focus during independent practice, and an overall happier mood. Some mornings I would forget to start the diffuser. Those mornings were usually a little noisier and less focused. Wow! I am not claiming that the diffuser with the oils was a cure-all for misbehavior and inattention, but I definitely noticed a positive change in my class. I plan on using my diffuser again in the classroom when school starts!
I recently came across
this article
on the Doterra blog. A student did her own study on the effects of essential oils in the classroom. It's a good read!